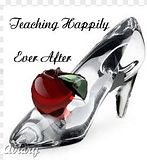 Happy Sunday! I'm linking up with Teaching Happily Ever After to let you know what I'm reading this summer. So here goes my list:
On Saturday and Sunday mornings I love to get up and watch my two favorite news shows on MSNBC: Up with Chris Hayes and Melissa Harris Perry. I heard about this book on Up. I'm loving it! Fascinating read.
I read this one about three years ago and loved it too.
This next on is a YA title but hey, I read the Twilight series and Hunger Games. I'm loving this book. So well written and I found myself laughing out loud…a lot!
I read Stephanie Perkin's first one (Anna and the French Kiss) last summer so I was excited to find Lola and the Boy Next Door.
I love love love the FX show Justified and it's based on Elmore Leonard's collection of stories, Fire in the Hole. I read those two summers ago and wanted to find some more titles from Leonard…so I'm trying this one.
I found this author blog stalking one night and she seems pretty interesting. I'm waiting on it's arrival from Amazon…my favorite place to shop.
Finally, every summer I reread this book as I think about and plan for literacy instruction in my classroom. She really makes you think about how valuable and sacred our teaching time is with our students. I love Sharon Taberski.
So what are you reading???