I've ben doing Math Stations sort of hit and miss over the years, because I was doing so may other things in math. But this year I decided to focus on Math Work Stations and boy did it ever pay off. I felt like my students had more hands on time with the concepts we were studying.
Chapter One: What is a Math Work Station
In terms of her checklist in Chapter 1 here's how I fair.
1. I do demonstrate the game before I place it in a station.
2. But I am guilty of changing my materials weekly(the games still have the same concept), but I will do better with this next school year.
3. This year we did go to stations 99.9999% of the time. My students begged to go each day.
4. I can say with a big fat no my materials weren't differentiated, something I'm definitely working on this summer.
5. But I definitely met with small groups during math station time, it was usually the strugglers who were having a harder time understanding the concept.
Chapter Two: Organization
This is my fourth year back in the classroom after leaving to become trained as a Reading Recovery teacher, so each year I'm building up my repertoire of organization skills. I'm still in the process of purging.
This year I stored station activities for the week in plastic baskets.
Here is a picture of my storage of math materials like dice and counters. This year I'm working on getting more use out of the nine drawers.
But, I like how Mrs. Wills has hers (dice, game pieces) stored in smaller containers, verses taking up big drawers which could be used to store other items.
Station Labels:
This year during Math Station time I had four stations going plus the Promethean board( I plan on doing the same thing next year).
We rotated to one work station per day. I've created some generic station basket signs (you could use them however you like). I also included a mini size for your organization board. I didn't name them, because I figured that would give you more flexibility, but I did include four blank signs so if you wanted to name them you could. I also included both Promethean and Smart Board signs.
Click on the picture to download.
Math Work Station Storage Signs:
If you're like me and everything must have a place, here is a great storage idea.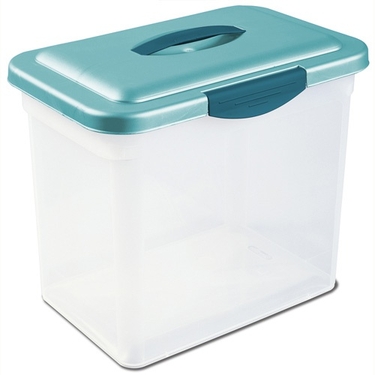 I bought a bunch of these Sterilite Show Offs. I plan on using these to store all of my math work station games and activities. I'm thinking maybe two containers per concept(number, addition, etc.) I usually buy the letter sized kind. I've created labels for your convenience, they even come in two sizes. I love these little totes.
Click on the picture to download your labels. If you download please consider leaving a comment and following me. Thanks!
Don't forget to link up with Mrs. Wills and post your thoughts on Chapters 1-2.