Okay people I'm linking up! Thanks Hadar and Kristin!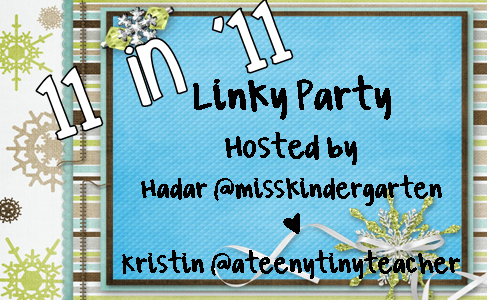 I tried really hard to pick only one thing per question…but on some I just couldn't.
11. Favorite Movie
Ryan Gosling…enough said. BTW he was totally robbed on People's Sexiest Man Alive
and
When Mr. Darcy walks across that field at the end of the movie…I get goosebumps Every. Single. Time.
10. Favorite TV Series
and
Kind if an oxymoron of sorts..I'm a Scorpio…what can I say.
9. Favorite Restaurant
I heart their Chicken Bruschetta Sandwich.
8. Favorite new thing you tried
Okay growing up I was never a fashion plate…I was a hard core to the bone nerd/wanna be punk kid. But I've discovered Polyvore (Thanks Gladys at Teaching in High Heels) and man oh man am I hooked. I like creating outfits… some over the top…some not so much. It's too addictive. I dare you to try. Take a look at a few of my creations:
and I couldn't resist this one…ha! So fun!
7. Favorite Gift
An Amazon gift card, because anyone who knows me knows I'm in heaven when I'm reading. I've resisted getting one of those electronic book thingys…I just love the smell of a new book. Dorky I know.
6. Favorite thing you've pinned
I have lots but here are two.
School related: love Jennifer's Data Board
Not school related: LOVE IT
5. Favorite Blog Post
It was sort of hard to choose…I especially loved all the ones I posted during the Math Work Stations Summer book study. But here's one of my favorites:
4. Favorite accomplishment
Starting my blog would be very high on my list. I love sharing and when I go to workshops in my district I always run into someone who thanks me for all the wonderful things I share, or how my ideas have inspired and helped them. Makes me feel warm and fuzzy.
3. Favorite Picture
These are my two sisters (middle and left) and my sister-in-law (on the right). All three of them were pregnant at the same time(2008), they all had boys who were all born one month after each other…October, November and December. I couldn't believe it! Especially the part about my little sister (in the middle) having an actual baby!
2. Favorite memory
In highschool… I used to read Silhouette Teen Romances (does anybody remember those?) and they'd always have a newsletter that came with each collection of monthly books. I'd sent in a poem, then proceeded to completely forget about it. Then one day in English Lit class one of my classmates handed me the latest newsletter, and there was my name..it was an Honorable Mention…but still.
1. Goal for 2012
I have a few up my sleeve.
I'd really like to devote more time to my writing. I have six years until I reach my 25th year of teaching and I'm seriously giving some thought to a possible second career???
I also want to get rid of ALL my credit card debt so if I do decide to retire from teaching, it'd be smooth sailing. Who am I kidding, they'll probably push me out on a gurney.
Getting out of my comfort zone…that would be the biggest challenge yet!
This was so much fun.