Happy Sunday! Is everyone else in countdown mode or is it just me?????
First and most importantly: War Eagle!!!!
Auburn fans rolling the trees one last time in Toomer's Corner yesterday during the Spring A-Day Game.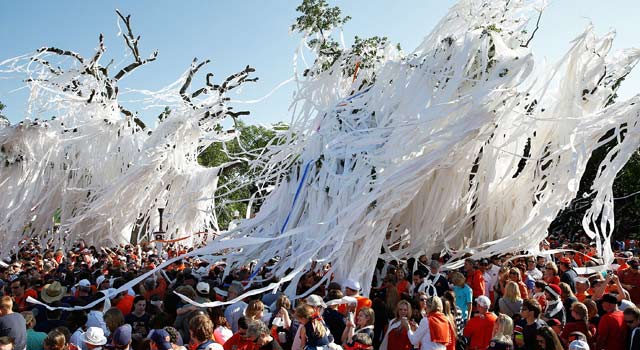 Here's a peek at a few things from our week.
Pizza Fractions: The students used four types of toppings for their pizzas. They had to use six individual pieces then write the fractional parts of each topping they chose.
Word Work: Ou and Ow
If anyone would like the patterns for the pizza fractions or the word work, just leave me a comment and I'll add them to this post. I created these at school so it will be sometime tomorrow before I can upload them.
Don't forget to enter my big book giveaway, courtesy of Hameray Publishing! Click here to leave a comment.
The Freebie: Here's the math morning work we'll do this week! If you'd like a copy just click the picture to download. Have a wonderful week ahead!!! I'd love to hear form you!!!